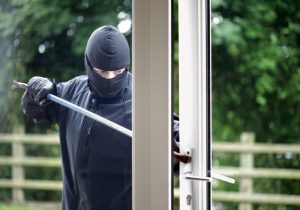 As you return home from work, you notice that something is wrong, and you don't want to believe that you are facing this situation. With adrenaline pumping through your body, you realize that someone has kicked your front door open. When you walk inside of your home, you can see that your furniture has been thrown around and that your valuable items are missing. Like many other people, you have recently become the victim of a burglary.
Although your insurance policy covers burglaries, insurance companies often do as much as they can to minimize the amount of money that they are required to pay. Getting your life back on track is hard enough on its own, and you don't want to add a financial dispute into the mix. The good news is that you can count on Republic Claims Associates to come to the rescue.
Listing the Stolen Items
When you want to collect on a burglary insurance claim, the first step involves listing all of the items that the criminal has taken from your property. Doing so is often a difficult and time-consuming process, and if you miss anything, it can cost you a lot of money. The professionals at Republic Claims Associates will take an inventory of your stolen items, and they will also play close attention to the details so that they don't miss anything.
Determining the Value of the Stolen Items
Some people feel as though listing the stolen items is enough when they want to enjoy the best possible results, but it's not. If you want to get the full value of your missing property, you will need to determine the total value of each of the stolen items. Without expert guidance, the insurance companies can list any price that they want, and you won't always get the money that you need. With our team by your side, you will have the best odds of getting the funds that you deserve, and we are confident that you won't be disappointed.
Communicating With the Insurance Companies
Settling an insurance claim is no small task, and the process normally requires you to spend a lot of time on the phone with your insurance agent. But you will also need to send emails along the way, and saying the wrong thing can hurt your chances of getting a proper settlement. A caring expert from Republic Claims Associates will speak with your insurance company so that you won't need to worry about it.
Final Thoughts
Sadly, most people don't find out that the insurance company is not always on their side until it's too late. No matter the situation, having an experienced NAPIA certified public adjustor on your team will prevent you from encountering unneeded problems. Many homeowners trust us to provide them with acceptable solutions, but we are also happy to serve businesses that need representation. Nobody should be forced to fight with the insurance companies to collect the money to which they are entitled, but turning to us for help will allow you to sit back and relax while we take care of the heavy lifting.