Let Adjusters On Call ™ Protect Your Rights and Interests with Insurers
You've had a fire in your home or business, but you were covered by insurance. In addition to any property that actually burned, it's likely that you'll have significant smoke damage, even if the fire was relatively small. The smoke damage can be extremely difficult to remove and can have a significant impact on your health. In addition, smoke can permeate your personal items, such as clothing, rendering them unusable. Quite frankly, as a lay person, you may find it nearly impossible to determine the full extent of your losses from smoke damage. Unfortunately, too many insurance companies count on that. Unless you have a knowledgeable advocate with insurers, you may end of getting far less than you deserve. Adjusters on Call™ (also known as Republic Claims) can help.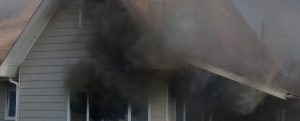 At Adjusters on Call™, we are a family owned and operated business with more than two decades of experience protecting homeowners and businesses in dealings with insurance companies. We are staffed with former insurance professionals, who have a comprehensive understanding of how insurance companies work, and the strategies they employ to deny, delay or diminish your legitimate claims. We'll help you cut through all the red tape, and we'll know when your insurer is making you a fair offer and when they're trying to take advantage of you. We can usually help you settle your claim sooner and get a higher payout.
We built our business on a commitment to adhere to the highest professional standards. We are long-term members of the National Association of Public Insurance Adjusters (NAPIA) and follow a strict code of ethics in all our dealings with customers. Founder Frank Revela, a highly respected insurance executive with nearly four decades in the profession, has been selected as one of approximately 100 Senior Professional Public Adjusters around the globe, an honor that puts him among the top 1% of our industry.
We understand that the ultimate resolution of an insurance claim often requires the involvement of many different professionals. We have lawyers, accountants and real estate brokers on site, so that we can swiftly and accurately resolve any issues related to:
The legal interpretation of your policy, and your legal rights under a policy
An accurate calculation of the total amount of your losses
Access to temporary housing or premises while smoke damage remediation takes place
Get a Timely and Fair Settlement of Your Smoke Damage Claim
At Republic Claims, our staff offers comprehensive knowledge of insurance policies and provisions, including the types of coverage available for smoke damage. When you hire us to be your advocate with an insurance company, we'll meticulously review your policy and determine exactly what benefits are available. We know how insurance companies maximize their profits and we know the strategies and tactics them employ to minimize their payouts. We'll be unflagging in our commitment to ensure that you receive all the benefits to which you are entitled and that your settlement is paid in a timely manner.
We can help you recover insurance benefits for any type of smoke damage, including damage caused by:
Dry smoke, typically caused by burning wood or paper
Protein residue, caused when organic material, such as food, evaporates in a fire
Fuel or oil residue when the fire includes some petroleum products
Wet smoke, usually associated with burning rubber or plastic, or with low-heat, smoldering fires
We cover losses to all types of real and personal property, including clothing, electronics, books, furniture, motor vehicles, boats and other items.
The Adjusters On Call™ Commitment
When you've sustained smoke damage to your home or business, every aspect of your life can seem out of kilter. More than anything, you want a fair settlement, one that covers all your losses, and you want it as quickly as possible. That's our focus at Adjusters on Call. We'll get to work immediately, carefully documenting the full extent of your losses, so that you can get your life back as soon as possible.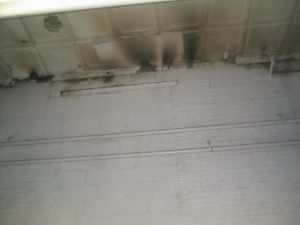 When you work with Adjusters On Call™, we have set the standard in our profession for more than 20 years—
We originated "fast track" claims adjusting
We initiated the use of computerized contents inventories for large settlements
We pioneered computerized building estimates to speed up the claims process
We were the first public adjusters to offer "Guaranteed Settlement Satisfaction"
We were also the first to bring in attorneys, accountants and real estate brokers to help our clients
At Adjusters on Call™, we are one of the top property loss consulting companies in the Eastern United States, with our principal offices in New York, New Jersey and Pennsylvania, and affiliate offices in 47 states.
Let Republic Claims Be Your Advocate with Insurance Companies
Before you call your insurance agent, contact Adjusters On Call™ online or call our offices at (833)924-2150 or toll-free at 1-877-ADJUSTOR. We'll be your voice with your insurance company, promptly notifying your agent, broker or insurance company of your losses. We'll remain your liaison until you've received a satisfactory settlement. We offer a free initial evaluation to anyone considering using our services.