Experienced and Proven Advocates to Help Maximize Your Property Insurance Claim
When you've had property damage, for any reason, you turn to your property and casualty insurance provider for coverage. Often, though, you'll encounter delays, denials or attempts to minimize your recovery. That's when you want the professional public insurance adjusters at Republic Claims.
Why Should I Hire Republic to Help with My Property Insurance Claim?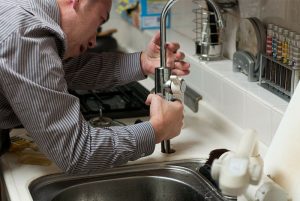 At Republic Claims, we have provided public adjuster services to individuals and businesses nationwide for more than two decades. We handle all types of property and casualty claims, including losses caused by natural disasters, fires, flooding and theft.
Our founder and president, Frank Rivela, has spent more than 40 years in the insurance industry. We are proud and active members of NAPIA, the National Association of Public Insurance Adjusters and have always conducted our business with the highest levels of professional integrity and ethics.
Among the innovations we've introduced to our industry are:
Fast-track claims adjustment
Computerized contents inventories for large claims and computerized building estimates
Guaranteed Settlement Satisfaction
Onsite attorneys, accountants and real estate brokers
How Can Republic Claims Help Me When I Have a Property Insurance Claim?
At Republic Claims, we are dedicated to helping you get the insurance payout you need and deserve in a timely manner. With our extensive experience in the insurance industry, we know how to accurately read and evaluate your insurance policy. We can also assist you with:
Calculation of building estimates
Business income analyses
Potential rental losses
Contents damage inventories
Potential costs of disaster recovery
Where Can I Find a Republic Claims Office?
We maintain principal offices in Staten Island and Hampton Bays in New York, in Woodbridge, New Jersey; and in Bristol, Pennsylvania. Republic Claims also has catastrophic affiliate offices in 47 states across the country, including:
Contact Republic Claims for Results-Oriented Property Claims Advocacy
After a property or casualty loss, don't make your first call to your insurer! Contact Republic Claims by e-mail or call our offices at 833-924-2150 or toll-free at 1-877-ADJUSTOR to maximize your recovery. Because we take a percentage of your claim recovery, we will always work to maximize your payout.
At Republic Claims, we will assess your claim at no cost or obligation to you. We will handle every detail of your claim, notifying your agent, broker or insurance company of your claim, and helping you gather all information to document your losses. We will also assist you with the completion and submission any required documentation.