Let Adjusters On Call™ Help You Get a Full and Fair Settlement of an Insurance Claim
When you've experienced property damage, whether as the result of a natural disaster, a fire or someone else's carelessness, it's a comfort to know that you have insurance to cover your losses. Often, though, when you file a claim for covered losses, you face unnecessary delays, wrongful denials or insurance company offers that don't come close to making you whole.
What if you had an advocate with insurance companies, someone who knows the insurance business inside and out…someone who has an incentive to help you maximize your recovery, while minimizing the red tape and delays often associated with property damage claims? That's where Adjusters On Call™/Republic Claims can help.
The Adjusters On Call Advantage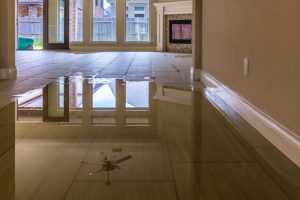 At Adjusters On Call™, we have worked with homeowners and businesses in the metropolitan Philadelphia area for more than 20 years, acting as their liaison with property and casualty insurance providers. Our president and founder, Frank Rivela, brings nearly four decades of experience in the insurance industry to every client. Frank is one of approximately 100 insurance executives in the world to earn the Senior Professional Public Adjusters designation, putting him in the top 1% of our profession.
At Adjusters On Call™, we have long been members of the National Association of Public Insurance Adjusters (NAPIA), a testament to our commitment to adhere to the highest professional standards, as well as a strict code of ethics. We have introduced a host of innovations in our industry, all focused on maximizing the benefit to our clients:
We were the first public adjusters to employ computerized contents inventories for large settlements, as well as computerized building estimates to speed up the claims process
We initiated "fast track" claims adjusting
We were the first to extend a "Guaranteed Settlement Satisfaction" offer
We pioneered the concept of having attorneys, accountants and real estate brokers on the premises to expedite and maximize claims recovery. We can quickly and effectively determine your legal rights, as well as the full amount of your losses. We can also help you secure temporary lodging or space to conduct business operations.
Experienced and Knowledgeable Professionals—Property and Casualty Claims/Settlements
Because of our extensive experience in the property insurance profession, our professionals have a thorough understanding of the types of covered losses found in most homeowner and business property insurance policies. We know from experience, though, that every policy has its own unique language and coverages. We will take the time to exhaustively examine your policy, so that we have a full understanding of your rights. We'll work tirelessly to document all your losses and identify all potential costs arising out of any covered property damage.
Our adjusters will take care of all matters related to the insurance claims process, including building estimates, rental losses, business income analysis, damage to contents, and disaster recovery. We will work directly with your business's in-house claims management team, helping you identify and implement solutions that minimize interference with business operations.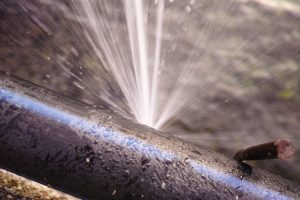 We provide aggressive advocacy on a wide range of property and casualty losses, including:
Natural disasters, such as tornados, earthquakes, hurricanes, wind storms, ice storms and flooding
Burglary, vandalism or theft
Fire damage, including smoke damage
Flood damage caused by broken pipe
Our Commitment at Republic Claims
When you need to file an insurance claim, you want assurances that you'll get a settlement that covers all your losses. You also need to know that your claim will be resolved in a timely manner. With Adjusters On Call™, you'll have knowledgeable and experienced insurance professionals fighting for your best interests. We are one of the premier property loss consulting companies along the Eastern seaboard, with our main offices located in New York, New Jersey and Pennsylvania, and affiliate offices in 47 states nationwide.
Contact Adjusters On Call™ for Effective Advocacy
When you've sustained property damage to your home or business, get a jumpstart on the claims process—contact Adjusters On Call™ online or telephone us at (833)924-2150 or toll-free at 1-877-ADJUSTOR. We offer a free evaluation to every potential client. We'll be your liaison with your insurance company throughout the claims process. We'll notify your agent, broker or insurance company of the claim, and will aggressively pursue full and fair compensation for all your losses.