Your Advocate to Maximize a Property and Casualty Insurance Claim
In life, you have to expect the unexpected. That's why you have property and casualty insurance policies to cover your home or business. When natural disasters strike or accidents happen, you know you're okay, that you've managed the risks as best you can. Unfortunately, you can do everything according to the book and still face challenges getting an appropriate insurance settlement. That's because insurance companies are for-profit entities that maximize their return to shareholders by minimizing the amount they pay out to you. We can help.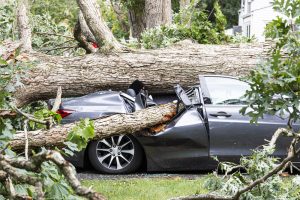 At Republic Claims, we are public insurance adjusters. We understand the property and casualty insurance business because we've worked there. Most of our staff members are long-time veterans of the insurance business. Our founder and CEO, Frank Rivela, has focused his entire professional career, spanning more than 40 years, on matters related to property and casualty claims. He's one of a handful of insurance executives in the world who have earned the designation of Senior Public Insurance Adjustor.
We work with individuals and businesses across Fire Island, throughout the state of New York and in 47 states across the nation, using our considerable knowledge and experience to help homeowners and businesses get a full and fair insurance settlement after a property and casualty loss. The more we recover for you, the more we get paid—that motivates us to work hard to maximize your payout. We maintain a strong commitment to serve our customers with the highest standards of professionalism and ethics and have long been actively involved with the National Association of Public Insurance Adjustors.
Republic Claims—Your Property and Casualty Claims Advocate on Fire Island, New York
When you've suffered a property or casualty loss, whether in a storm, because of a fire, or as a result of any other unforeseen event, your first thoughts are about calling your insurance agent. That may not be your best move. Here's why.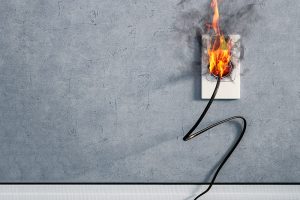 When you reach out to your insurance agent, you'll be immediately dealing with people who know a whole lot more about property and casualty insurance than you do. They'll know how much you should reasonably expect to recover, and they'll have a pretty good sense of the full extent of your losses. You won't, though, so you'll have to rely on them to be fair with you. That's not in their best interests, though. Their primary objective? To get you to accept the least amount possible to resolve your claim.
If, instead of contacting your insurer, you call Republic Claims, you'll immediately level the playing field. Our team members have a comprehensive knowledge and understanding of what you should expect to recover under a property and casualty claim. We can anticipate the tactics and strategies your insurer will use, such as delays or denials, to try to get you to take less than you deserve. We'll be your intermediary with your insurer, always working to get full and fair compensation for your losses.
Contact Republic Claims online or call us at 833-924-2150 (toll-free at 1-877-ADJUSTOR) to learn more about the ways we can assist you or to initiate a property and casualty insurance claim.
Republic Claims—Creative Advocacy for Homeowners and Businesses on Fire Island
At Republic Claims, we are committed to finding new ways to meet or exceed your expectations:
We pioneered the concept of "fast-track claims adjustment," so that you can get the benefits you need in a timely manner
We embrace technology that serves our customers—We introduced the use computerized contents inventories and building estimates to expedite and enhance settlement process
Because of our confidence in our abilities, knowledge and experience, we offer every client "Guaranteed Settlement Satisfaction"
We were the first to provide on-site access to attorneys, accountants and real estate brokers onsite, so that legal and financial issues can be effectively resolved and temporary housing or facilities can be arranged, if necessary.
At Republic Claims, we have successfully helped thousands of customers maximize their property and casualty claims. We understand the language of standard property and casualty policies, as well as the common riders and exceptions to those contracts. We can quickly determine the full range of your rights, so that insurance adjusters won't be able to wrongfully deny you covered benefits.
Filing a Fire Island Property and Casualty Claim?—Call Republic Claims
After a property or casualty loss, you don't want to deal directly with your insurance company. Call Republic Claims today—we'll be your liaison with your insurance company. We can quickly and accurately determine the real value of your claim, so we can reject any efforts by the insurance company to offer you less than you deserve.
We Work with Businesses on Fire Island, New York
We also help businesses and business owners get a full and fair payout after a property or casualty loss. If you prefer, we will work directly with your risk management officer or team to:
Calculate the total costs of a property or casualty loss on your business operations, including any potential loss of rental income
Determine the full financial impact to complete all disaster recovery
Help you identify and put in place strategies to help you return to full business operations with minimal interruption or shutdown
We Handle All Types of Fire Island Property or Casualty Claims
At Republic Claims, our claims assistance includes virtually any type of property or casualty loss:
Weather-related events or natural disasters, such as rain, snow, ice or windstorms, tornados, floods, hurricanes, forest fires and earthquakes
Fire-related damages, including structural losses, smoke or water damage, and loss of contents
Losses caused by substandard work by a contractor, subcontractor or construction company, including faulty or defective electrical wiring, plumbing, HVAC or heating and cooling, drains or sump pumps, or fixtures
Criminal behavior on your property, including vandalism, arson, burglary, theft or malicious destruction of property
Contact Republic Claims after a Property or Casualty Loss in Fire Island
For an experienced and knowledgeable advocate to help you get the insurance benefits you need and deserve after a property or casualty loss, contact Republic Claims. To set up an appointment, contact us by email or call our offices at 833-924-2150 or toll-free at 1-877-ADJUSTOR.
At Republic Claims, we'll aggressively advocate for you throughout the claims process. We'll evaluate your losses, as well as your policy rights, at no charge or obligation to you. If you hire us, we will handle all the details, notifying your agent, broker or insurance company, and helping you fully determine and document your losses. We will also help you prepare and submit all required documents.