Republic Claims—Public Insurance Adjusters Helping Homeowners and Businesses in New York and Nationwide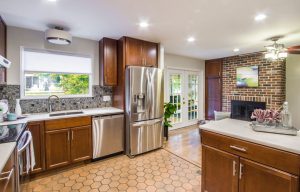 In life, you have to expect the unexpected and plan for it. That's one of the functions of insurance—to ensure that your home or business is protected when unforeseen circumstances occur. Far too often, though, when you turn to your insurance company to provide the coverage you need, you run into delays, denials or attempts to pay far less than you need or than what your policy promises.
It's all a part of the way insurance companies operate. They are for-profit entities, whose allegiances are not to you (though they may indicate otherwise), but to their shareholders. To maximize their profits and, accordingly, their value to shareholders, they'll use a number of tactics and strategies to minimize the amount they pay you. That's when you need Republic Claims.
At Republic Claims, we are public insurance adjustors. Though our staff members have all worked for insurance companies in the past, we are now advocates for homeowners and businesses in Nassau County and across the country, using the skills and knowledge we gained in the insurance industry to help our customers get full and fair payments on property and casualty insurance claims. Because we are paid a percentage of your settlement, we always have an incentive to maximize the amount you receive.
Trust Your Property and Casualty Claims to Republic Claims
At Republic, we employ a staff of experienced property and casualty insurance professionals. Frank Rivela, our founder and president, has been in the business for more than four decades and is one of about 100 insurance professionals around the world with the esteemed designation of Senior Professional Public Adjustor. Under his guidance and leadership, we have long been active members of the National Association of Public Insurance Adjustors (NAPIA), ensuring the highest standards of ethics and professionalism to every claim we handle.
Republic Claims—Committed to the Highest Levels of Service and Attention
At Republic Claims, we are constantly seeking out new ways to ensure that we meet or exceed the expectations of our clients:
We were the first to implement "fast-track claims adjustment" to accelerate the claims process
We saw the benefits of computer technology years ago, creating computerized contents inventories for large claims, and introducing computerized building estimates
We originated the principle of "Guaranteed Settlement Satisfaction"

 

We understood the importance of working with other professionals, including attorneys, accountants and real estate brokers, and pioneered the concept of bringing them onsite. We now have the resources in-house to accurately determine your legal rights under a policy, correctly project your total losses, and even help you secure temporary living or business quarters while repairs are being made.
Comprehensive Advocacy in the Aftermath of a Property Loss in Nassau County
Insurance policies are complex legal documents, often difficult to understand. We have the skill, knowledge and experience to quickly and accurately review your policy to clarify your coverage rights. We know the standard clauses that appear in property and casualty policies, as well as the unique riders often sold with these policies. Because of our vast experience in the insurance industry, we know how insurance companies respond to claims, and the strategies and tactics they employ to try to minimize their payout to you. 
We provide a broad range of services to business owners and homeowners in Nassau County who have suffered a property loss. We will prepare all documents to support your insurance claim, including:
The calculation of building and restoration estimates
Business income analyses
A determination of potential rental losses
An inventory of all contents damage or loss
The potential costs of disaster recovery

 
When working with businesses and business owners, we are comfortable dealing directly with in-house risk management or claims teams. We can help those personnel determine the best way to remediate all losses with minimal impact on your day-to-day operations. 
We Handle All Types of Property and Casualty Claims
We advocate for homeowners and businesses that have experienced property or casualty loss due to 
Natural disasters, including flooding, windstorms, hurricanes, ice storms, tornados and earthquakes
Fire on the property or adjacent premises, as well as smoke or water damage as the result of a fire
Damage caused by dangerous or defective structural elements, including electrical wiring, plumbing or drainage
Criminal acts on the property, such as arson, burglary, theft, vandalism or malicious destruction of property
Republic Claims—Standing Up for Businesses and Homeowners in Nassau County
When you've suffered a property or casualty loss, you have two major concerns: 1) that you'll get the insurance benefits to which you are entitled under your policy, and 2) that you'll get those benefits in a timely manner.
At Republic Claims, your concerns have always driven our emphasis on innovation, as we look for new and better ways to meet or exceed your expectations:
We embrace technology, utilizing computerized contents inventories and computerized building estimates to help accurately and fully determine the amount of your losses
We pioneered the concept of the "fast-track claims adjustment," so that you get your settlement sooner
Because of our knowledge, skill and experience, we confidently offer "Guaranteed Settlement Satisfaction"
We understand that we can better serve you by working cooperatively with other professionals. That's why we have lawyers, accountants and real estate brokers in-house, so that you can quickly determine your policy rights, accurately calculate losses and even obtain temporary housing or commercial space while your claim is being resolved.
Let Republic Claims Help Maximize Your Nassau County Property or Casualty Claim
In the aftermath of a property or casualty loss, most policyholders make their first call to their insurer. When you do this, it immediately gives your insurer the upper hand, as the insurance company has far more knowledge about the process and your potential recovery than you do.
Instead, make that first call to Republic Claims. Let us be your advocate from day one. Before we notify your insurer of your claim, we'll carefully examine your policy, so that we fully understand your rights and potential limitations. Because we are staffed by insurance industry veterans, we know the strategies and tactics insurance companies will use to try to pay you as little as possible. We'll take proactive measures to determine the full extent of your losses, so that we can help you get a fair and reasonable settlement.
We will be your liaison with insurers throughout the claims process, handling every detail. We know how to quickly and accurately determine all potential restoration/reconstruction costs and will prepare a thorough accounting of all lost contents.
When we advocate for businesses, we will work directly with your risk management or property/casualty department, if desired, to develop a plan to resolve your claim with minimal interruption of daily business operations. We will also assess the impact a property or casualty loss will business revenues or operations, such as potential rental income, and can calculate the total projected cost of any required disaster recovery.
Assistance with Any Property or Casualty Loss in Nassau County
We advocate for businesses and homeowners with property or casualty losses related to or resulting from:
Natural disasters—Rain, snow, ice or windstorms, hurricanes, tornados, floods and earthquakes
Fire damage, either on your property or adjacent premises, including structural losses, smoke or water damage to buildings or contents
Losses caused by negligence or carelessness in construction, including claims involving substandard electrical wiring or plumbing, defective or substandard drains or other products
Losses related to criminal acts perpetrated on your property, from arson or vandalism to burglary, theft or malicious destruction of property
Republic Claims—Protecting Businesses and Homeowners for More than 20 Years
At Republic Claims, we've been a leading loss consulting company along the East Coast for more than two decades, with principal offices in New York, New Jersey and Pennsylvania. We also have affiliate offices in 47 states. We'll use our skill, knowledge, experience and resources to quickly and accurately determine the full extent of your losses and help you a full, fair and timely settlement of your property and casualty loss.
Contact Republic Claims after a Nassau County Property or Casualty Loss
When you've had a property or casualty loss, as a business or a homeowner, don't call your insurer first—contact Republic Claims. We'll be your advocate throughout the process, including acting as your liaison with insurance companies. We'll evaluate your claim at no cost or obligation to you. If we take your claim, we will handle all the details, notifying your agent, broker or insurance company, and helping you fully document your losses. We will also help you prepare and submit all required documents.
To schedule an appointment, call our offices at 833-924-2150 or toll-free at 1-877-ADJUSTOR.