Republic Claims—Public Insurance Adjusters Helping Homeowners and Businesses in New York and Nationwide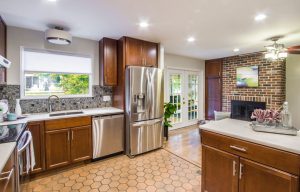 When you've had damage or loss of property in Nassau County, whether in a storm, a fire, a water leak or other accident, it's comforting to know that you have property and casualty insurance to cover the costs of rebuilding or restoring your home or business. Often, though, when you take a valid claim to your insurance company, you get the runaround—delays, denials or offers to pay far less than you need or are entitled to under your policy. That's because insurance companies have an incentive to pay you as little as possible. You need an advocate with the incentive to help you get a full and fair settlement from your insurer. Republic Claims can help. 
The Republic Claims Pledge
At Republic Claims, we are experienced and proven public insurance adjusters who have helped commercial and residential property owners recover fair compensation for property and casualty claims for more than two decades. Our adjusters and staff all bring extensive insurance industry experience to every claim we handle. Our founder, Frank Rivel, is highly respected by insurance professionals nationwide, with more than 40 years of experience in the business. Frank holds the title of Senior Professional Public Adjuster, one of about 100 insurance executives in the world to have earned that designation. 
We built our reputation and our business by consistently adhering to the highest ethical standards—we will always give you a thorough and honest assessment of the benefits to which you may be entitled under your policy, as well as any challenges you might face getting maximum payment for your losses. We have long been active members or the National Association of Public Insurance Adjusters, our industry standard bearer. 
Republic Claims—Committed to the Highest Levels of Service and Attention
At Republic Claims, we are constantly seeking out new ways to ensure that we meet or exceed the expectations of our clients:
We were the first to implement "fast-track claims adjustment" to accelerate the claims process
We saw the benefits of computer technology years ago, creating computerized contents inventories for large claims, and introducing computerized building estimates
We originated the principle of "Guaranteed Settlement Satisfaction"

 

We understood the importance of working with other professionals, including attorneys, accountants and real estate brokers, and pioneered the concept of bringing them onsite. We now have the resources in-house to accurately determine your legal rights under a policy, correctly project your total losses, and even help you secure temporary living or business quarters while repairs are being made.
Comprehensive Advocacy in the Aftermath of a Property Loss in Nassau County
Insurance policies are complex legal documents, often difficult to understand. We have the skill, knowledge and experience to quickly and accurately review your policy to clarify your coverage rights. We know the standard clauses that appear in property and casualty policies, as well as the unique riders often sold with these policies. Because of our vast experience in the insurance industry, we know how insurance companies respond to claims, and the strategies and tactics they employ to try to minimize their payout to you. 
We provide a broad range of services to business owners and homeowners in Nassau County who have suffered a property loss. We will prepare all documents to support your insurance claim, including:
The calculation of building and restoration estimates
Business income analyses
A determination of potential rental losses
An inventory of all contents damage or loss
The potential costs of disaster recovery

 
When working with businesses and business owners, we are comfortable dealing directly with in-house risk management or claims teams. We can help those personnel determine the best way to remediate all losses with minimal impact on your day-to-day operations. 
We Handle All Types of Property and Casualty Claims
We advocate for homeowners and businesses that have experienced property or casualty loss due to 
Natural disasters, including flooding, windstorms, hurricanes, ice storms, tornados and earthquakes
Fire on the property or adjacent premises, as well as smoke or water damage as the result of a fire
Damage caused by dangerous or defective structural elements, including electrical wiring, plumbing or drainage
Criminal acts on the property, such as arson, burglary, theft, vandalism or malicious destruction of property
Our Goal at Republic Claims—A Timely, Full and Fair Settlement for All Your Losses
At Republic Claims, we know that it's about more than the dollar amount of your recovery. While we will aggressively pursue all the compensation to which you are entitled, we will also work hard to ensure that your insurance company does not engage in unnecessary delays that negatively affect your business or displace you from your home. Our experienced professionals can quickly and accurately determine your losses and know how to get your payout to you as quickly as possible. There's a good reason why we have long been one of the premier loss consulting companies along the Eastern Seaboard, with principal offices in New Jersey, New York and Pennsylvania, and affiliate offices in 47 states across the country.
Contact Republic Claims for Proven Property Claims Advocacy in Nassau County, New York
After a property or casualty loss, don't make your first call to your insurer—their business is built on minimizing the amount they pay out for a claim. Contact Republic Claims online or call our offices at 833-924-2150 or toll-free at 1-877-ADJUSTOR. We are paid a percentage of the amount you receive—that always provides us with the incentive to maximize your recovery.
At Republic Claims, we offer a free initial assessment of your claim. If we agree to advocated for you, we will handle every detail, notifying your agent, broker or insurance company of your claim, helping you gather all information to document your losses. We will also assist you with the preparation and submission any required documents.