Fair and Timely Payout When You've Had an Insured Loss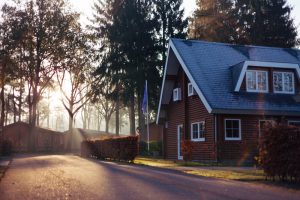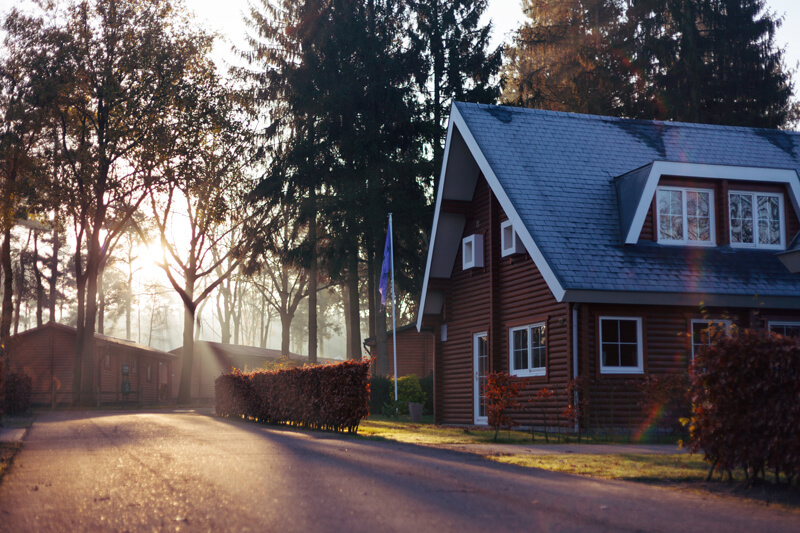 You've suffered some property damage to your home or business, in a storm, a break-in or some other unforeseen event. It's okay, though—you have property and casualty insurance for just these circumstances. You'll just call your agent, and everything will be taken care of—you'll get what you need to repair or rebuild, and you'll get it right way…probably not!!
Insurance companies are for-profit entities, with a vested interest in paying out as little as possible to settle a claim. It's how they maximize their return to shareholders. They'll use a number of strategies to try to get you to take less than you deserve—delays, lowball offers or outright denials. That's why you need the professionals at Republic Claims. As public insurance adjustors, we work for you. We'll be your liaison with your insurance company throughout the process, always working to maximize your recovery and to get your payout in a timely manner. Because we are compensated with a percentage of your settlement, we have the incentive to get every penny to which you are entitled.
To learn more about the ways we can help you, contact us by email or call us at 833-924-2150 (toll-free at 1-877-ADJUSTOR).
Republic Claims—Aggressive Advocacy in Atlantic Highlands
At Republic Claims, we have a comprehensive knowledge and understanding of property and casualty insurance claims. Our president, Frank Rivela, who founded Republic Claims nearly a quarter of a century ago, has been in the business for more than 40 years, and has earned the designation Senior Professional Public Adjustor, one of just a handful of insurance executives in the world to merit that title. We have always maintained a strong commitment to the highest standards of ethics and professionalism, as evidence by our long-time membership with the National Association of Public Insurance Adjustors (NAPIA).
A Strong and Knowledgeable Voice for Businesses and Homeowners in Atlantic Highlands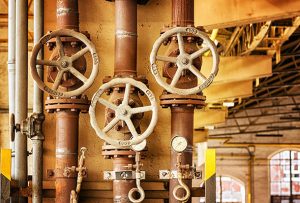 When you have experienced a property or casualty loss, you can quickly find yourself at the mercy of insurance company adjustors, who have far more knowledge than you do about the real value of your claim. You want someone who understands property and casualty policies, who knows the strategies insurers will use to try to diminish your claim.
At Republic Claims, because our staff members all have extensive experience in the property and casualty insurance business, we are familiar with the terms typically found in those policies, as well as riders and other provisions often added to the policy. We are also known and respected for our continual efforts to streamline and improve the process for our clients:
We originate the concept of "fast-track claims adjustment," so that you can get your settlement as quickly as possible

We recognize the benefits of technology, pioneering the use of computerized contents inventories and computerized construction/building estimates

 

We introduced the principle of "Guaranteed Settlement Satisfaction"

 

Because we understand the multidisciplinary nature of a property and casualty claim, we have attorneys, accountants and real estate brokers available onsite to help clarify policy rights, calculate losses and even help find temporary housing or commercial space while a claim is being resolved

 
Make Republic Claims Your First Call after an Atlantic Highlands Property or Casualty Loss
Your first thought after a property or casualty loss—call your insurance agent. That may not be in your best interests, though. Remember that they have a vested interest in minimizing what they pay to settle your claim. They'll rarely make a full and fair offer in response to your claim.
Instead, if you call Republic Claims first, you'll have an advocate with an incentive for maximizing your claim. We can be your intermediary with insurance agents and adjustors, so you won't ever have to face their pressure to settle for less than you deserve. We'll carefully read your policy, so that we know your rights. We also have the experience and knowledge to accurately determine the full extent of your losses, as well as what you are entitled to under your policy.
We work extensively with businesses and business owners, as well as homeowners. When dealing with a commercial loss, we can work directly with your risk management team to:
Identify the potential impact of a property or casualty loss on business revenues or operations, including rental income
Determine the full extent of your disaster recovery and accurately project all costs
Find ways to help you settle your claim with minimal interruption of your day-to-day business operations
Fair and Timely Settlement of All Types of Atlantic Highlands Property or Casualty Claims
We handle claims involving any type of property or casualty loss:
Damage caused by weather or other natural disasters, including rain, snow, ice or windstorms, tornados, floods, hurricanes, forest fires and earthquakes
Damage caused by or related to a fire, either on your property or adjacent premises, including structural losses, as well as smoke or water damage to buildings or contents
Losses caused by careless, substandard or negligent construction, including defective or improperly installed electrical wiring or plumbing, drains or other fixtures
Losses involving criminal acts committed on your property, from vandalism, arson or burglary to theft or malicious destruction of property
Republic Claims—We're Here When You Need Us
Though our principal offices are located in New York, New Jersey and Pennsylvania, we also have affiliate offices in 47 states. You can trust our knowledge and experience to quickly and accurately determine the full extent of your losses and help you get you a full, fair and timely settlement.
Contact Republic Claims to Get a Fair Settlement after a Property or Casualty Loss
After a property or casualty loss at your home of business, you want an experienced and knowledgeable advocate to help you get the insurance benefits you need and deserve. You want Republic Claims.
At Republic Claims, we'll aggressively protect your rights throughout the claims process. We'll evaluate your losses, as well as your policy rights, at no cost or obligation to you. If we take your claim, we will handle all the details, notifying your agent, broker or insurance company, and helping you fully determine and document your losses. We will also help you prepare and submit all required documents.
To schedule an appointment, send us an email or call our offices at 833-924-2150 or toll-free at 1-877-ADJUSTOR.
Republic Claims
Make the Smart Decision—Let Us Provide You with a Second Opinion