Republic Claims—Public Insurance Adjustors Helping Businesses and Homeowners in Hoboken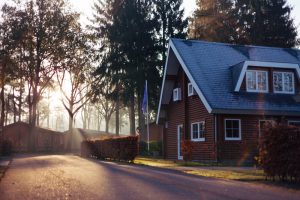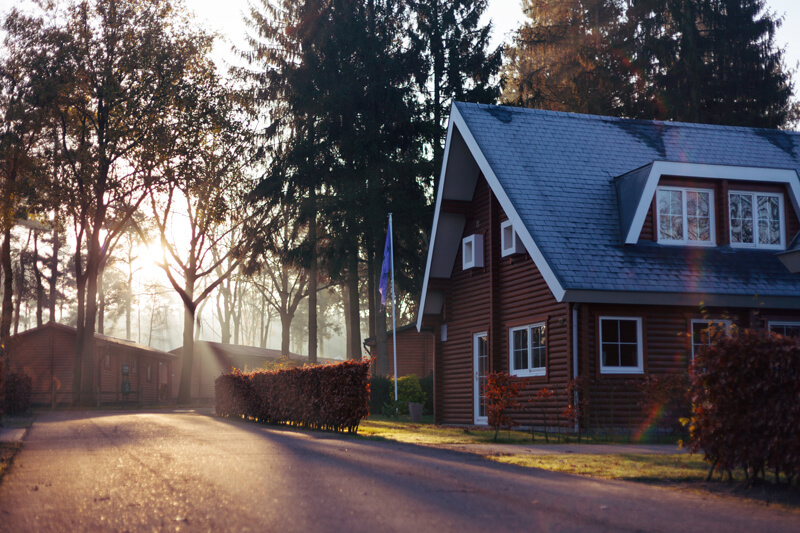 There's a certain amount of risk in life—the key is effectively managing that risk. That's why you purchaser property and casualty insurance, so that, when the unexpected happens, you have the resources to restore your home or business and move forward. Often, though, when you turn to your insurer for the benefits you've paid for and are entitled to under your policy, you get the runaround. The insurance company may drag its feet, hoping you'll take less to get matters resolved. They may offer you a fraction of what you need or have a right to under your policy, or may wrongfully reject your claim altogether. That's when you need Republic Claims.
The Republic Claims Promise
At Republic Claims, we are public insurance adjusters who work as advocates for homeowners and businesses, helping you get all the benefits to which you are entitled to under a property and casualty insurance policy. We are staffed by an aggressive team of proven insurance professionals who have a thorough understanding of property and casualty insurance policy language, as hands-on experience effectively resolving those types of claims. We have consistently obtained positive results for businesses and homeowners in Hoboken and throughout the country for more than 20 years.
At Republic Claims, we are committed to adhering to the highest standards of ethics and professionalism, and have long been active members of the NAPIA (National Association of Public Insurance Adjusters). Our president and founder, Frank Rivela, brings more than 40 years of experience in the industry to our clients, and is one of about 100 insurance professionals around the world to have been named a Senior Professional Public Adjuster. When you bring your claim to us, we will meticulously review your policy, make certain you understand all the benefits set forth there, and carefully identify any potential hurdles to full recovery for your losses.
Republic Claims—Full and Timely Recovery after a Property or Casualty Loss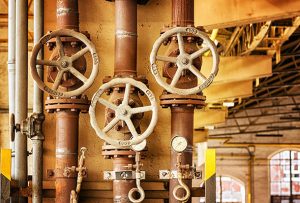 At Republic Claims, we understand that there are two primary concerns after a property or casualty loss—how much coverage will you have and how quickly will you have access to it. We take a proactive approach, always looking for new and improved ways to meet your needs:
We developed the concept of "fast-track claims adjustment" to help expedite your recovery of policy benefits
We pioneered the use computerized contents inventories for large claims, as well as computerized building estimates, to improve accuracy and accelerate the process
We were the first to promise "Guaranteed Settlement Satisfaction"
Because we recognize the role of attorneys, accountants and real estate brokers in maximizing and accelerating the claims process, we have those skilled professionals in-house to carefully determine your policy rights, accurately calculate your total losses, and help you locate temporary living or business space while your claim is being processed and repairs are made.
Republic Claims—Fighting for the Rights Property Owners in Hoboken
Dealing directly with your insurance company often puts you at a distinct disadvantage—we can help. You won't have to worry about trying to determine your rights under your policy. We have decades of experience reviewing thousands of property and casualty policies. We know the provisions that are commonly found in them, as well as the specific riders that often go with them. We know the ways that insurance companies respond to property and casualty claims, and can anticipate the strategies or tactics they'll use to try to minimize what they have to pay you. We can quickly and accurately calculate the real, fair-market value of your losses, and will aggressively fight to get you every penny you deserve.
We'll take care of all the details related to your claim, including:
The preparation of a thorough projection of all restoration or reconstruction costs
A full accounting of all contents and other losses
An accurate determination of the impact on business revenues or operations
A careful calculation of any potential rental income losses
The scope and projected costs of disaster recovery
We have considerable experience working with businesses that have sustained property or casualty losses. We will work directly with in-house risk management or claims teams, and can help your staff determine the most effective approach to bring about all required repairs and restoration with minimal interference with daily operations.
We Handle All Types of Property and Casualty Claims in Hoboken
Our public insurance adjusters can help expedite and maximize recovery of benefits after losses caused by any event, including:
Natural disasters—Wind or ice storms, snow or rain damage, hurricanes, flooding, tornados and earthquakes
Fire, including smoke or water damage to buildings or contents, whether on your premises or nearby
Damage caused by dangerous or defective construction or building components, from faulty electrical wiring or plumbing to defective or substandard drains
Arson, burglary, theft, vandalism, malicious destruction of property or other criminal acts on the property
Our Goal—A Timely, Full and Fair Settlement of Your Property or Casualty Claim
At Republic Claims, there's a good reason that we've been one of the premier loss consulting companies along the Eastern Seaboard for decades, with principal offices in New Jersey, New York and Pennsylvania, and affiliate offices in 47 states across the country. We know how insurance companies operate, the ways they'll try to enhance their bottom line at your expense. We'll use our knowledge of and experience in the insurance industry to take proactive measures to prevent your insurer from unnecessarily delaying, diminishing or denying your recovery. We will quickly and accurately determine your losses and work directly with insurers to get a full and fair settlement to you as quickly as possible.
Contact Republic Claims after a Property or Casualty Loss
Don't contact your insurer in the immediate aftermath of a property or casualty loss—contact us first. You can send us an email or call our offices at 833-924-2150 or toll-free at 1-877-ADJUSTOR. Your insurance company has a vested interest in paying you as little as possible. Because we receive a percentage of your settlement, it's always to our advantage to maximize the amount you recover.
At Republic Claims, we offer a free initial assessment of your claim. If we agree to take your claim, we will handle every detail, notifying your agent, broker or insurance company, helping you gather all information to document your losses. We will also help you prepare and submit all required documents.