Trust the Experience and Knowledge of Republic Claims—Public Insurance Adjusters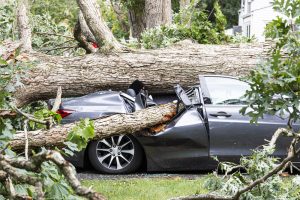 You've had some damage or loss at your home of business, either from a storm, a nearby fire or a break-in. You're not worried, though, because you have insurance. Don't be surprised, though, after you contact your agent, if an adjuster gets involved and starts asking a lot of questions. Maybe you'll get a fairly quick offer, but it's nowhere near what you need or what your policy provides. That's the insurance game. Insurance companies are for-profit businesses with an obligation to maximize value to their shareholders. They do that by minimizing what they pay out in claims. They'll use a variety of tactics, including delays, denials and lowball offers, to try to get you to take as little as possible. That's when you need Republic Claims.
At Republic Claims, we know how insurance companies operate when you file a claim. That's because we have all worked in the insurance industry ourselves. In fact, our president and founder, Frank Rivela, has spent his entire 40 year career in the insurance business. Frank is one of a handful of insurance executives worldwide who have been recognized as Senior Public Insurance Adjustors.
As public insurance adjustors,  we work every day with homeowners and business owners to help ensure that they get all that they are entitled to under a property and casualty insurance policy. With principal offices in New York, New Jersey and Pennsylvania, and affiliate offices in 47 states, we have helped our customers get full and fair compensation for more than 20 years.
Because we've all worked in the property and casualty insurance industry, we know what to expect when you file a claim. We know the ways that your insurance company will try to diminish or even deny your claim. Because of our considerable experience, though, we can quickly and accurately determine the real, fair market value of your losses, so that you can restore your business or home to its previous condition. For more information, contact us by email or call Republic Claims at 833-924-2150 (toll-free at 1-877-ADJUSTOR).
Your Property and Casualty Advocate in Sag Harbor, NY
Your first inclination, when you've suffered a property or casualty loss, is to contact your insurance company. You need to do that, but you'll be better off if you reach out to the professionals at Republic Claims first. When you contact your insurance company directly, you'll immediately be at a distinct disadvantage. They understand the process—you don't. They know what your claim is worth—you don't know that, either. Because of their superior knowledge and experience, they will exert all their efforts toward one goal—to get you to accept as little as possible.
If, instead, you make that first call to Republic Claims, you'll immediately level the playing field. Our professionals have a comprehensive knowledge of property and casualty claims and are intimately family with both the process and the potential value of a claim. In fact, they can be your advocate/liaison with insurers from the beginning, so that you never have to face another adjustor's efforts to pressure you into a settlement.
Republic Claims—Helping You Maximize Any Type of Property or Casualty Claim in Sag Harbor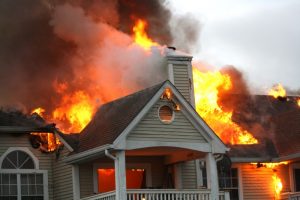 Because we've been doing this for decades, we've helped clients get full and fair compensation after any type of loss, including:
Damage or loss caused by inclement weather, such as rain, snow, ice, windstorms, tornados, floods, hurricanes
Damage or loss due to other natural disasters, including forest fires and earthquakes
Structural losses, loss of contents or smoke and water damage due to fire
Damage or loss resulting from substandard work by contractors, subcontractors or other construction or utility workers, including defective electrical wiring or plumbing, faulty HVAC or heating and cooling systems, or carelessly installed drains or sump pumps
Criminal activity on the premises, including vandalism, burglary, arson, larceny, theft or destruction of property
Republic Claims—The Industry Leaders in Innovation
At Republic Claims, we built our successful business at the cutting edge. We have always maintained a strong commitment to finding newer and better ways to serve our clients:
We pioneered the idea of "fast-track claims adjustment," so that you can get the payout you need as quickly as possible
We were the first to use computerized contents inventories and building estimates to minimize delays and ensure the accuracy of the settlement process
We introduced the promise of "Guaranteed Settlement Satisfaction"
We originated the concept of bringing attorneys, accountants and real estate brokers onsite, so that legal and financial issues can be swiftly and accurately resolved and temporary housing or business facilities arranged, if necessary.
We have helped thousands of homeowners and business owners get the benefits to which they are entitled under a property and casualty policy. We know how to quickly determine the full extent of your coverage, so that insurance adjusters won't be able to wrongfully deny you any benefits to which you are entitled.
Strong Advocates for Businesses in Sag Harbor, NY
We also help businesses and business owners throughout the Sag Harbor area get full and fair value with a property and casualty claim. If desired, we will work directly with your risk management team or officer, working to:
Calculate the full financial effect of a property or casualty loss on your business operations, including any potential impact on rental income
Determine the total expense necessary to properly handle all disaster recovery efforts
Work cooperatively with you to identify and implement strategies or processes to help you continue full business operations with minimal interruption or shutdown
Contact Republic Claims after a Property or Casualty Loss in Sag Harbor
For an experienced and knowledgeable advocate to help you get the insurance benefits you need and deserve after a property or casualty loss, contact Republic Claims. To set up an appointment, contact us by email or call our offices at 833-924-2150 or toll-free at 1-877-ADJUSTOR.
At Republic Claims, we adhere to the highest standards of ethics and professionalism. We'll be strong advocates for you throughout the claims process. We'll evaluate your losses, as well as your policy rights, at no charge or obligation to you. If you hire us, we will handle every detail from the notification of your agent, broker or insurance company to the full calculation and documentation of all your losses. We will also help you prepare and submit all required documents.