Protecting the Rights of Homeowners and Businesses in New Jersey for More than 20 Years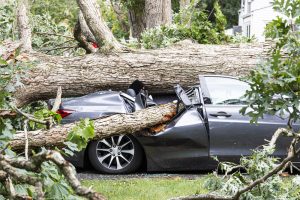 There's been a storm, or you've had some damage to your home or business because of some other unforeseen event. You're not worried, though, because you have insurance. It comes as a surprise, then, when you file a legitimate claim, that your insurer doesn't provide you with a full and timely settlement of your claim. Unfortunately, because insurance companies are for-profit enterprises, and maximize their return to shareholders by minimizing their payouts on claims, they commonly engage in a variety of tactics to delay, diminish or even attempt to deny a valid claim. That's why you need the services offered by Republic Claims.
Let Republic Claims Help You Get a Full and Fair Property Insurance Settlement
At Republic Claims, we are public insurance adjusters committed to helping businesses and homeowners get all the benefits to which they are entitled under a property or casualty insurance policy. We are former insurance professionals who understand the intricacies of property and casualty insurance contracts, as well as the strategies insurers will employ to try to keep you from getting what you deserve. We will be a staunch advocate for you throughout the claims process, acting as your intermediary with adjusters and other insurance company representatives. We'll carefully assess your rights under your policy and calculate the full extent of your losses, so that we can protect your interests. We are paid a percentage of the amount you recover from your insurer. Accordingly, unlike your insurer, we have a vested interest in seeing that you maximize your settlement.
We have long been leaders in public insurance adjusting, active members of the National Association of Public Insurance Adjusters (NAPIA) for more than 20 years. Our founder, Frank Rivela, a respected insurance industry executive with more than 40 years of experience, holds the title of Senior Professional Public Adjuster, one of approximately 100 industry professionals in the world to have earned that designation.
Experienced Property and Casualty Claims Advocates in Colts Neck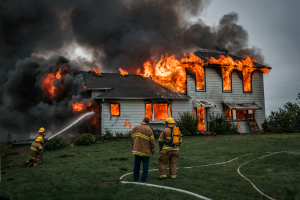 When you have any type of property or casualty loss, you'll have two overarching concerns: getting a settlement that covers all your losses and getting it in a timely manner. From the inception of our business, we have continually come up with new ways to help our clients get a timely and fair settlement of their claim:
We introduced the concept of "fast-track claims adjustment" to expedite payment of policy benefits
We initiated the promise of "Guaranteed Settlement Satisfaction"
We embraced technology to benefit our clients, creating and implementing computerized contents inventories and computerized building estimates to ensure accuracy and accelerate payment of settlements
We understood the advantages of working closely with other professionals, including lawyers, accountants and real estate brokers, to provide the best service to our clients. We were the first to offer in-house access to these professionals, helping our clients quickly and accurately determine policy rights, calculate losses and even secure temporary housing or commercial space, if necessary.
Let Republic Claims Help Maximize and Expedite Your Colts Neck Property/Casualty Claim
We bring skills, knowledge and experience to help you get a fair settlement of your claim:
Because we have carefully reviewed thousands of property and casualty and insurance policies, we know what to expect, and can quickly determine the extent of your coverage
Because many of our team members have seen the claims process from inside an insurance company, we can anticipate how they'll respond to your claim and take proactive measures to help maximize your settlement
Because we have effectively negotiated fair settlements for many clients, we can quickly determine if your insurer intends to be fair and reasonable, and take the necessary steps to protect your interests
We provide comprehensive assistance throughout the claims process, working as your liaison with your insurer at all times. We'll accurately project and communicate all restoration or reconstruction costs associated with your loss and will prepare and deliver a thorough accounting of all content losses. We will help businesses determine the potential impact of a property or casualty loss on business revenues or operations, including potential rental income. We will also evaluate the scope and projected costs related to disaster recovery. When appropriate, we will work directly with your risk loss or property/casualty department to help implement a strategy to complete repairs or renovations with minimal interruption of day-to-day operations.
Let Republic Claims Help Maximize Your Colts Neck Property or Casualty Claim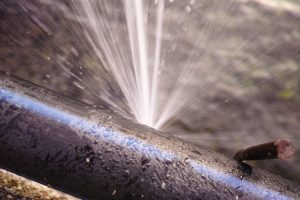 We work with homeowners and businesses who have suffered losses related to any unforeseen circumstance:
Natural disasters—Snow, rain, lightning, ice or high winds, tornados, floods, hurricanes and earthquakes
Losses related to fires, including structural damage, smoke damage or water damage, whether on your property or nearby premises
Damage caused by negligent or careless construction, related to improper electrical wiring or plumbing, or caused by dangerous or defective products, including substandard drains
Losses related to criminal activity on your property, including arson, burglary, theft, vandalism or malicious destruction of property
Republic Claims—Fighting for Businesses and Homeowners for More than Two Decades
At Republic Claims, we've been known as one of the top loss consulting companies along the East Coast for more than 20 years, helping homeowners and businesses from principal offices in New Jersey, New York and Pennsylvania, as well as affiliate offices in 47 states. We are committed to using our vast insurance industry knowledge and experience to help businesses and homeowners recover full and fair insurance settlements after a property or casualty loss.
Make Republic Claims Your First Call in Colts Neck, New Jersey
Let Republic Claims be your advocate throughout the claims process. We'll provide a free assessment of your claim. If we take your case, we take care of all the details, from the notification of your agent, broker or insurance company, to the full and accurate documentation of all your losses. We will also help you prepare and submit all required documents.
To schedule an appointment call our offices at 833-924-2150 or toll-free at 1-877-ADJUSTOR.