Let the Experienced Professionals at Adjusters On Call™ Be Your Advocate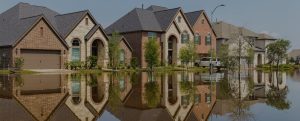 When you've suffered property loss or damage in Westchester County, chances are the costs of restoring your home to its prior condition will be substantial. That's why you have property and casualty insurance, so that you can effectively manage the risks associated with unforeseen events, from storm damage to vandalism, from broken water pipes to burglaries. Often, though, when you file a legitimate claim with your insurer, you experience delays or denials, or offers to settle for far less than you are entitled. What if you had an experienced insurance professional, someone who fully understands the business, who knows what your claim is really worth and knows how to get insurers to pay full and fair compensation for your losses? With Adjusters On Call™/Republic Claims, that's exactly what you'll get.
Adjusters On Call™—Protecting the Rights of Businesses and Homeowners with Property and Casualty Claims
At Adjusters On Call™, with principal offices in New York, New Jersey and Pennsylvania, we have advocated for businesses and homeowners for more than two decades, working directly with insurance companies to help maximize your settlement after an insured loss. With offices in 47 states, we offer a wide range of services to our customers, from onsite attorneys, accountants and real estate agents to address your concerns to the use of cutting-edge technology to help clarify your losses and maximize your recovery. We have long been considered one of the top loss-consulting companies on the East Coast.
Republic Claims—Proven Professionals on Your Side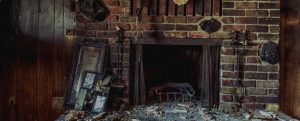 We staff our team with knowledgeable and experienced insurance professionals, men and women with a comprehensive understanding of how adjusters work, how claims are evaluated, and how to expedite the process. Our founder, Frank Rivela, brings more than 40 years of insurance industry experience to the business. Frank is one of only approximately 100 insurance professionals in the world that have earned the designation of Senior Professional Public Adjuster. At Republic Claims/Adjusters On Call™,  we have been active members of the National Association of Public Insurance Adjusters (NAPIA) for many years and are committed to maintaining strict compliance with our industry's code of ethics.
Adjusters On Call™—Focused on Meeting and Exceeding Your Expectations
At Adjusters On Call™, we constantly strive to find new ways to ensure that all your needs are met:
We initiated the use of digital contents inventories for large settlements, as well as computerized building estimates, so that we can speed up the claims process
We pioneered the concept of "fast track" claims in the insurance adjustment process
We offer "Guaranteed Settlement Satisfaction" of a claims adjustment, the first public adjuster to make such a promise
We introduced the availability of attorneys, accountants and real estate brokers in house to help expedite claims issues, including the accurate and timely determination of legal rights under an insurance contract, as well as a detailed evaluation of total losses. Our clients can also minimize the interruption to business or personal matters by finding temporary housing or operational space while repairs are made.
Trusted Westchester County Insurance Advocates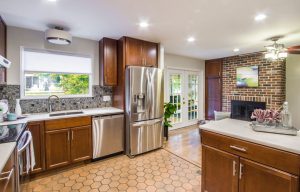 Because we have been in the business for decades, we understand how insurance companies operate and how they maximize their profits, customarily by minimizing the amounts they have to pay out on claims, for by finding ways to deny claims altogether. We have the experience to understand the different types of coverages typically included in property and casualty insurance policies. We understand the language of insurance contracts and know how to review your policy and determine exactly what you're entitled to. That allows us to cut through a lot of the red tape and get directly to the result—getting a full and fair settlement without unnecessary delay. We will carefully review your policy provisions, as well as any riders, and will prepare a comprehensive inventory of your coverages, as well as your losses.
We will take care of every detail related to your property or casualty claim, whether you need an analysis of your business income, a building estimate, or a determination of what disaster recovery procedures need to be implemented, by whom and how soon. We will provide you with an itemized inventory of all damages and lost contents, including rental losses, when applicable. We can work directly with your internal risk management or loss specialists, helping you find ways to minimize the potential impact on business operations.
We assist clients who have suffered a wide range of property or casualty losses, including:
Damage from hurricanes, windstorms, earthquakes, tornados, ice storms, flooding and other natural disasters
Fire damage, including structural loss, as well as smoke and water damage
Losses involving burglary, vandalism or theft
Flood damage caused by broken pipes
Our Promise at Adjusters On Call™
We are dedicated to helping you maximize a property or casualty insurance settlements related to your home or business. We will use our extensive experience, knowledge, skill and resources to help you get all the benefits to which you are entitled under an insurance policy, and to get those benefits in a timely manner.
Contact Us for Proven Results in Westchester County
For aggressive advocacy when you're dealing with insurance companies after a business or personal property or casualty loss, contact Adjusters On Call™ online or telephone us at (833)924-2150 or toll-free at 1-877-ADJUSTER for immediate assistance. We offer a no-cost/no-obligation review of your claim, and will serve as your liaison with insurance companies until your claim is resolved. We'll notify your insurance agent, broker or insurance company of all potential claims, and will aggressively pursue full and fair compensation for all your losses.