Let Republic Claims Help You Get a Full and Fair Settlement on Your Property and Casualty Claim
Have you had storm damage at your home or business? A pipe that burst? A fire at a neighbor's house or an adjacent business that caused smoke, water or structural damage. A break-in, theft or vandalism on your property? When you've had any type of property or casualty loss, it can be traumatic, but that's why you have insurance, right? What happens, though, when you turn to your insurer for reimbursement of your losses and get the runaround—delays, denials or offers of far less than you need or that your policy provides? In Bronxville, New York, and across the country, you can turn to Republic Claims.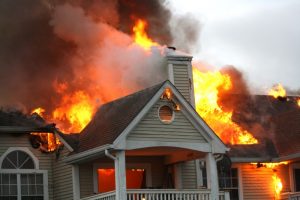 At Republic Claims, we are public insurance adjustors. For more than 20 years, we've helped homeowners and business owners get the benefits to which they are entitled under a property and casualty insurance policy. Our team members are all veterans of the insurance business, including our founder and president, Frank Rivela, who has been in the property and casualty industry for more than four decades. In fact, Frank is one of only about 100 insurance executives in the world who have earned the title of Senior Public Insurance Adjustor.
Because of our extensive time and experience in the property and casualty insurance field, we know how your insurance company will respond to your claim. We know the ways that they'll try to get you to take as little as possible. Fortunately, we know how to determine the real, fair market value of your losses, so that you can restore your business or home to its previous condition. To learn about all the services we provide, send us an email or call our offices at 833-924-2150 (toll-free at 1-877-ADJUSTOR).
Advocating for Businesses and Homeowners in Bronxville for Over Two Decades
Insurance companies are for-profit businesses that put shareholder value above everything. They maximize shareholder value by maximizing profit, and they maximize profit by paying as little as possible to settle every claim. They'll often take their time to settle your claim, hoping that you'll be willing to take less just to get some money in your hands. They will make an initial offer that seems like a lot of money, knowing that your claim is worth far more. Often, they'll deny your claim without any significant reason, just to see how willing you are to fight. One thing is certain—they know more about the full value of your claim than you do, making it difficult for you to negotiate a fair settlement. That's where we come in.
At Republic Claims, we are compensated based on a percentage of your settlement. It's always in our best interests to maximize the amount you receive. In addition, because of our extensive experience with claims just like yours, we know how to calculate the full value of your losses.
Maximize Your Payout for Any Property or Casualty Claim in Bronxville
At Republic Claims, we have considerable experience with all types of property or casualty losses, including claims related to or caused by:
Weather or natural disasters, such as rain, snow, ice, windstorms, tornados, floods, hurricanes, forest fires and earthquakes
Any type of fire, from structural losses and smoke or water damage to loss of contents
Negligence or carelessness by contractors, subcontractors or other construction or utility workers, from substandard or defective electrical wiring or plumbing to faulty HVAC or heating and cooling systems, drains or sump pumps, or fixtures
Criminal acts on your property, including vandalism, burglary, arson, larceny, theft or destruction of property
Make Republic Claims Your First Call in Bronxville
It's one of those common misperceptions—when you've suffered any type of loss that's covered by insurance, you should notify your insurance provider first. Yes, you do need to notify them and file a claim. But talking to your insurance agent on your own can put you at a distinct disadvantage. Their goals are not the same as yours. You want to get a full and fair settlement, so that you can replace everything that's been lost and repair anything that needs to be fixed. They have one objective—to pay you as little as possible. Furthermore, they know more about what your policy offers and what your claim is worth than you will.
Instead, if you reach out first to Republic Claims, you'll immediately have a knowledgeable advocate on your side. When the insurance company attempts to lowball you, our advocates will protect your rights. When they fail to disclose the full amount of coverage you have, we'll make certain you know. We'll carefully review your policy and work hard to help you get all the benefits to which you are entitled.
Republic Claims—Committed to Providing You with the Highest Level of Service
At Republic Claims, we built our successful business by being proactive, by continually looking for new and better ways to serve our clients. Innovation has always been an essential component of our approach:
We developed the concept of "fast-track claims adjustment," helping you can get the benefits you need as quickly as possible
We introduced the use computerized contents inventories and building estimates to accelerate and improve the settlement process
We pioneered the promise of "Guaranteed Settlement Satisfaction"
We were the first to offer access to attorneys, accountants and real estate brokers onsite, so that legal and financial issues could be quickly and accurately resolved and temporary housing or business facilities arranged, if necessary.
We have helped thousands of homeowners and business owners maximize their property and casualty claims. We have the skills, knowledge, experience and resources to quickly determine all of your rights, so that insurance adjusters won't be able to wrongfully deny you covered benefits.
Public Insurance Adjustors for Businesses in Bronxville, NY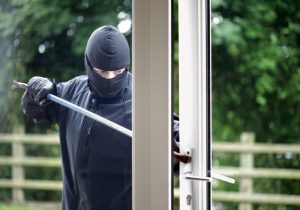 We offer the same high level of service to businesses and business owners throughout Bronxville. When appropriate, we will work directly with your risk management officer or team, helping you:
Determine the total financial impact of a property or casualty loss on your business operations, including any potential effect on rental income
Calculate how much it will cost you to complete all disaster recovery
Brainstorm with you to identify and implement strategies or processes that will help you maintain and/or return to full business operations with minimal interruption or shutdown
Contact Republic Claims after a Property or Casualty Loss in Bronxville
For an experienced and knowledgeable advocate to help you get the insurance benefits you need and deserve after a property or casualty loss, contact Republic Claims. To set up an appointment, contact us by email or call our offices at 833-924-2150 or toll-free at 1-877-ADJUSTOR.
At Republic Claims, we adhere to the highest standards of ethics and professionalism. We'll be strong advocates for you throughout the claims process. We'll evaluate your losses, as well as your policy rights, at no charge or obligation to you. If you hire us, we will handle every detail from the notification of your agent, broker or insurance company to the full calculation and documentation of all your losses. We will also help you prepare and submit all required documents.