Let Adjusters On Call™ Be Your Advocate to Maximize Your Property Insurance Claim
When you've had damage to your home or business, whether in a storm, as the result of a fire or because of the wrongful act of another person, your first call is likely to be to your property and casualty insurance agent. Often, though, when you file a legitimate claim for losses, your insurer responds with delays, denials or offers to pay far less than you deserve. What if you had a knowledgeable and experienced insurance professional on your side, someone who knew how insurance companies value claims, who knew what your claim was worth and could help you get a fair settlement in a timely manner? With Adjusters On Call™/Republic Claims, that's exactly what you have.
Get the Adjusters On Call™ Advantage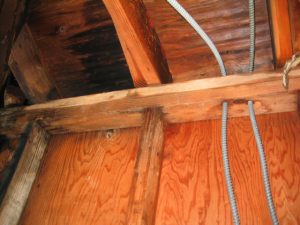 At Adjusters On Call™, we have effectively served homeowners and business owners in the Bronx and across the New York City metropolitan area for more than two decades, working directly with property and casualty insurance companies to help our clients get the benefits they need and deserve. Republic's founder and president, Frank Rivela, has dedicated his professional life to the insurance industry. With nearly 40 years as an insurance executive, he's one of just more than 100 people in the world to hold the title of Senior Professional Public Adjuster, putting him in the top 1% in the business.
At Adjusters On Call™, we have a strong commitment to ethics, integrity and professionalism and have long been active member of the National Association of Public Insurance Adjusters (NAPIA). We have constantly sought new and better ways to serve our clients:
We pioneered the practice of "fast track" claims adjustments
We were among the first to integrate digital technology into the claims adjustment process, developing and utilizing computerized contents inventories for large insurance settlements, as well as computerized building estimates that expedite the claims process
Because we believe in the work we do, we are proud to offer "Guaranteed Settlement Satisfaction"
We conceived and implemented the concept of having attorneys, accountants and real estate brokers onsite to expedite and maximize claims recovery. With these professionals readily accessible, we can quickly and effectively clarify any legal issues and accurately determine the full extent of your losses. We can also help you find a place to live or conduct business operations while repairs are made.
Insurance Professionals You Can Trust
Because our team members have all spent years in the property insurance business, we are intimately familiar with the standard provisions of most property and casualty policies, as well as the common riders that may be included. We know how to read insurance policies, what to look for and how to ensure that your insurance provider honors all their commitments under your agreement.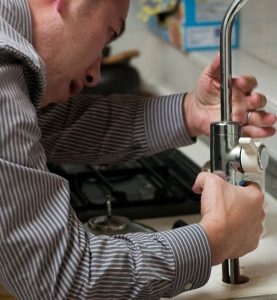 We will carefully review your policy, so that we have a full understanding of your rights. We'll also take the time to fully document your losses and ascertain all anticipated costs arising out of any covered property damage.
At Adjusters On Call™, we will handle all aspects of the claims recovery process, from the determination of building estimates, business income analysis and rental losses to the inventorying of contents damage and the specifics of the disaster recovery process. If you have an in-house claims management team, we can work directly with them, identifying and implementing solutions with minimal interference with business operations.
We can help you get timely and fair property and casualty settlements after any type of incident,  including:
Natural disasters, such as tornados, earthquakes, hurricanes, windstorms, ice storms and flooding
Fire damage, including smoke damage
Flood damage caused by broken pipe
Burglary, vandalism or theft
Our Promise at Republic Claims
When you have a covered loss and file a claim, you need to know that you'll get a fair payout for your losses and that you'll receive your settlement in a timely manner. With Adjusters On Call™, you'll have knowledgeable and experienced insurance professionals aggressively advocating for you at all times. One of the premier property loss consulting companies along the Eastern seaboard, we maintain principal offices located in New York, New Jersey and Pennsylvania, and affiliate offices in 47 states nationwide.
Contact Adjusters On Call™ for Proven Insurance Claims Advocates
When you've sustained property damage to your home or business, don't wait for your insurer to initiate the claims process—contact Adjusters On Call™ online or telephone us at (833)924-2150 or toll-free at 1-877-ADJUSTOR to put an experienced insurance professional on your side. We offer a free evaluation to every potential client. We'll be your liaison with your insurance company throughout the claims process. We'll notify your agent, broker or insurance company of the claim, and will aggressively pursue full and fair compensation for all your losses.