Advocating for Homeowners and Businesses in New Jersey for More than 20 Years
In life and in business, there are always risks. Fortunately, there's also insurance. With the right policy of insurance, you can relax, knowing that your losses will be covered when there's a storm or property loss due to some other unforeseen circumstance.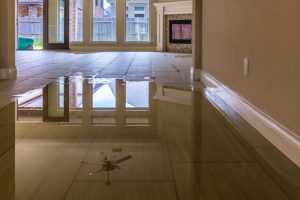 It can often be a shock, then, when you file a legitimate claim under a property or casualty insurance policy, to encounter challenges from your insurer. It's important to remember, though, that insurance companies are for-profit businesses that maximize profits by minimizing payouts to policyholders. It's in their best interests to find reasons to delay, deny or diminish your claims.
To make matters worse, when you try to negotiate a fair and reasonable settlement, you'll be at a distinct disadvantage, as the insurance company will generally have far more knowledge and experience handling these types of claims. You need an advocate on your side, someone who understands how property and casualty insurance works, someone with a vested interest in helping you maximize your settlement. You need Republic Claims.
Turn to the Professionals at Republic Claims
At Republic Claims, we have the knowledge, experience, skill and resources to help you get a full and fair settlement from your insurer after a property or casualty loss. We are public insurance adjustors, insurance professionals who focus our energy, efforts and attention on the needs of homeowners and businesses who have incurred property or casualty loss. We'll be your voice with your insurer, carefully assessing your claim, evaluating any proposed settlement offers from your insurer, and taking all necessary measures to ensure that you get all the benefits to which you are entitled. We get paid based on how much you recover from your insurance provider…the more you receive, the higher our payout. That means we have a vested interest in maximizing your settlement.
At Republic, we have always adhered to the highest standards of ethics and professionalism. Our founder, Frank Rivela, has served in the insurance industry for more than 40 years. He's one of a handful of insurance executives in the world who have earned the distinction of being named a Senior Professional Public Adjustor. We are long-time active members of the National Association of Public Insurance Adjustors (NAPIA).
Republic Claims—Protecting Businesses and Homeowners in Holmdel
We understand that, when you have a property or casualty loss, you have two primary concerns: will your insurance payout cover your losses, and will you receive it in a timely manner? Over the past 20+ years, we have continually worked to find new and effective ways to respond to your concerns:
We initiated the "fast-track claims adjustment" approach to accelerate the payment of policy benefits
We were the first to offer "Guaranteed Settlement Satisfaction"
We understood the value and importance of technology, introducing computerized contents inventories and computerized building estimates to facilitate accuracy and hasten the payment of your settlement
We saw the benefits of bringing in other professionals, such as lawyers, accountants and real estate brokers, and were the first to give clients in-house access to those professionals, so that you can quickly and accurately determine policy rights, calculate losses and even secure temporary housing or commercial space while repairs are being made.
Maximize Your Holmdel Business or Homeowner Property or Casualty Claim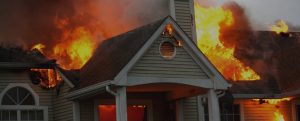 When you've had a property or casualty loss, your first course of action is typically to contact your insurer. When you do, you'll find yourself at a distinct disadvantage, because you know far less about the process than your agent or just about anyone else at the insurance company. When you make Republic Claims your first call, you'll have a knowledgeable advocate representing and negotiating for you from the inception of your claim.
We have reviewed thousands of property and casualty and insurance policies—We understand the terms, and know what to expect, including any special riders or clauses
Because we have worked for insurance companies, we can anticipate how they'll respond to your claim and take proactive measures to help maximize your settlement
We can quickly and accurately determine the full extent of your losses, and can assess all settlement offers to determine whether they are fair and reasonable
We will handle every detail related to your property or casualty loss claim and will be at your side throughout the process. We'll accurately project all restoration or reconstruction costs associated with your loss and will prepare a thorough accounting of all content losses. For businesses, we can determine how a property or casualty loss will impact business revenues or operations, including potential rental income. We will also evaluate the scope and projected costs related to disaster recovery.
We have worked extensively with businesses in the aftermath of property or casualty losses. We can work directly with your risk management or property/casualty teams to put together a plan to fully remodel and repair and damage with minimal interruption of daily business operations.
Aggressive Advocacy after any Property or Casualty Loss in Holmdel
We handle property and casualty claims arising from any circumstance:
Natural disasters—Rain, snow, ice or windstorms, hurricanes, tornados, floods and earthquakes
Fire damage on your premises or nearby, including structural losses, smoke or water damage to buildings or contents
Damage caused by negligence or carelessness in construction, as well as losses related to substandard electrical wiring or plumbing, defective or substandard drains or other products
Losses related to criminal acts committed on your property, such as arson, burglary, theft, vandalism or malicious destruction of property
Republic Claims—Protecting Businesses and Homeowners for a Quarter of a Century
At Republic Claims, we've had a reputation as one of the top loss consulting companies along the East Coast for more than two decades, working with homeowners and businesses from principal offices in New Jersey, New York and Pennsylvania. We also maintain affiliate offices in 47 states. We'll use our extensive knowledge and experience to take effective measures to quickly and accurately determine your losses and help you get a full and fair settlement in a timely manner.
Make Republic Claims Your First Call in Holmdel
When you've suffered a property or casualty loss, whether as a business or a homeowner, don't call your insurer—contact Republic Claims. We'll be your advocate throughout the process, including acting as your liaison with insurance companies. We'll evaluate your claim at no cost or obligation to you. If we take your claim, we will handle all the details, notifying your agent, broker or insurance company, and helping you fully document your losses. We will also help you prepare and submit all required documents.
To schedule an appointment call our offices at 833-924-2150 or toll-free at 1-877-ADJUSTOR.