Let Adjusters On Call™ Be Your Advocate with Your Insurer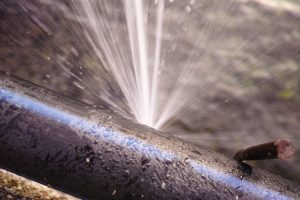 You can take all the right precautions to protect your property, but there are simply some things you can't anticipate. That's one of the principal benefits of property and casualty insurance on your home or business. It allows you a level of comfort, knowing that you'll be protected when the unexpected becomes reality. Unfortunately, because insurance companies are for-profit businesses, it's a common occurrence for policyholders to encounter delays, wrongful denials or attempts to minimize your claim. What if you had a knowledgeable and experienced insurance professional on your side, someone who knows the strategies and tactics insurance companies use, who knows the real value of your claim and will work to ensure that you get the full measure of coverage for your loss in a timely manner? That's exactly what the professionals at Adjusters On Call™/Republic Claims can do for you.
Adjusters On Call™—Your Liaison with Insurance Providers
At Adjusters On Call™, we have advocated for policyholders in Staten Island for more than four decades, helping homeowners and businesses get the benefits to which they are entitled under an insurance policy. We are one of the top property loss consulting companies along the Eastern seaboard, with principal offices located in New York, New Jersey and Pennsylvania, and affiliate offices in 47 states.
Our founder, Frank Rivela, brings more than 40 years of insurance industry experience to our business, with a comprehensive understanding of how insurance companies and adjusters operate. He's one of around 100 insurance professionals in the world who have earned the designation of Senior Professional Public Adjuster. We are active members of the National Association of Public Insurance Adjusters, adhering to a strict code of ethics and the highest professional standards.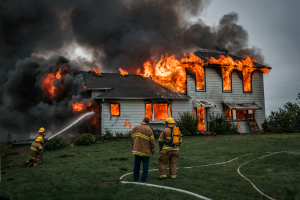 We have long been innovators is our industry, constantly seeking new ways to better serve our clients:
We introduced the concept of using computerized contents inventories for large settlements, as well as computerized building estimates to expedite the claims process
We pioneered the "fast track" claims approach to insurance adjustments
We were the first to offer "Guaranteed Settlement Satisfaction" of a claims adjustment
We conceived and introduced the practice of having attorneys, accountants and real estate brokers on the premises to help expedite client issues. Our immediate access to these professionals allows us to quickly and effectively determine your legal rights, as well as a realistic and accurate calculation of your losses. We can also help you find a place to live or space to conduct business operations while repairs are being made.
Trust Our Experienced and Knowledgeable Professionals | Property and Casualty Claims and Settlements in Staten Island
Because we have such vast experience in the insurance industry, we know the types of coverages commonly found in homeowner and business insurance policies. Nonetheless, because we know that most insurance policies have some type of unique coverage provisions, we will carefully review your policy, including all riders, so that we know the details of your coverage. In addition, we'll prepare a comprehensive inventory of your losses, as well as all anticipated costs related to or arising out of covered property damage.
We take a comprehensive approach to the insurance claims process, handling a wide range of details, from building estimates and business income analyses to the implementation of disaster recovery measures. We'll help you determine the full extent of damage to or loss of contents of a home or business, as well as rental losses, when appropriate. With businesses and business owners, we will work directly with in-house claims management teams or members, looking for ways to minimize the interruption of business operations.
We help businesses, business owners and homeowners maximize insurance recovery from a wide array of losses, including:
Damage caused by natural disasters, such as tornadoes, earthquakes, hurricanes, wind storms, ice storms and flooding
Losses due to burglary, vandalism or theft
Fire damage, including smoke damage
Flood damage caused by broken pipes
Our Promise at Adjusters On Call™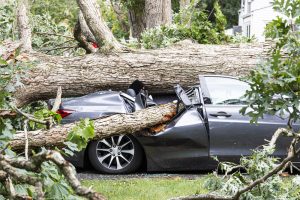 We are committed to helping you get an insurance settlement that covers all your losses. We will also work hard to ensure that your claim is resolved as quickly as possible. We are knowledgeable and experienced insurance professionals who will aggressively fight to maximize your value under an insurance policy.
Contact Republic Claims for Aggressive Advocacy in Staten Island
When you've had property damage at your home or place of business, contact Adjusters On Call™ online or telephone us at (833)924-2150 or toll-free at 1-877-ADJUSTOR for immediate and effective assistance. We will evaluate your claim without cost or obligation. When you retain us, we'll serve as your liaison with insurance companies throughout the claims process. We will notify your agent, broker or insurance company of all potential claims, and will aggressively pursue full and fair compensation for all your losses.