Let Republic Claims Be Your Advocate with Your Insurance Company
Risk is a part of life, but you can manage it with insurance. In the aftermath of a storm, a busted water pipe, a fire or vandalism, you can relax, knowing that you have the insurance to cover any losses and repair or replace damaged property. If only it were that easy…
Unfortunately, because insurance companies are for-profit entities, it's not uncommon, when you have a legitimate claim, to encounter delays, denials or attempts to minimize your payout. That's when you need to turn to the experienced and proven professionals at Republic Claims.
At Republic Claims, we are public insurance adjustors—that means that we advocate for homeowners and businesses who have suffered property or casualty losses, helping you get the benefits you need and deserve, all in a timely manner. We'll be your intermediary with insurance providers throughout the process, from the notification of your claim to the final settlement. Because we are paid a percentage of the amount you receive, we always have the incentive to maximize your recovery.
Republic Claims—Protecting the Rights of Property Owners for More than Two Decades

Every member of our staff has a strong knowledge and understanding of the property and casualty insurance industry. Our president, Frank Rivela, who founded Republic more than 20 years ago, brings more than four decades of property and casualty insurance experience to every claim we handle. He is also among a handful of insurance executives in the world to have earned the designation Senior Professional Public Adjustor. We are long-time active members of the National Association of Public Insurance Adjustors (NAPIA) and have always maintained a staunch commitment to the highest standards of ethics and professionalism within our industry.
Aggressively Advocating for Businesses and Homeowners in Rumson
When you hire us to handle your property or casualty insurance claim, we'll use our extensive experience, skill, knowledge and resources to help you pursue full and fair compensation, pursuant to the terms of your property and casualty insurance policy, working to get you all the benefits to which you are entitled, without unnecessary or intentional delays. We are known within our industry as tireless innovators, always looking for better ways to serve our clients:
We pioneered the "fast-track claims adjustment" approach, in an effort to help our clients get a settlement as quickly as possible

We have always embraced new technology, including the use of computerized contents inventories and computerized construction/building estimates to ensure that all claims are thorough, accurate and timely made

We initiated the concept of "Guaranteed Settlement Satisfaction"

 

Because we recognize that a property or casualty loss can be complex, requiring the services of other professionals, we have attorneys, accountants and real estate brokers available in-house, to help determine your policy rights, calculate all of your losses and even help you find temporary housing or commercial space while your claim is being resolved.

 
Call Us First When You've Had a Rumson Property or Casualty Loss

It may seem logical to call your insurance first after any property or casualty loss. In fact, that's probably the advice you've been given by your insurance agent. But that can put you at a distinct disadvantage, as your insurer will have far more knowledge of the process than you will and will have the incentive to minimize the amount paid to you.
When you make your first call to Republic Claims, you'll immediately have an advocate with a vested interest in maximizing your claim. We can be your liaison with your insurer throughout the process, so that you won't ever have to deal with their attempts to get you to settle for less than you deserve. Because our staff members all have considerable insurance industry experience, we know that tactics and strategies insurance adjustors use to try to get you to take less. We know how to read your policy and determine your rights, as well as any limitations. We also know how to accurately assess the full amount of your losses and can immediately recognize any low-ball offer from your insurance company.
We have worked extensively with businesses and business owners after a property or casualty loss. We can work directly with you or with your risk management team to:
Identify how a property or casualty loss will business revenues or operations, including rental income
Assess the scope of your disaster recovery and project all anticipated costs
Create and put in place strategies to fully resolve your claim with minimal interruption of your day-to-day business operations
We Handle All Types of Property or Casualty Claims in Rumson
Our public insurance adjustors have helped businesses and homeowners pursue full and fair insurance settlements involving any type of property or casualty loss:
Damage caused by weather or natural disasters, such as rain, snow, ice or windstorms, hurricanes, tornados, floods, forest fires and earthquakes
Damage caused by or related to a fire, either on your property or adjacent premises, including structural losses, as well as smoke or water damage to buildings or contents
Losses caused by careless, shoddy or negligent construction, including defective or improperly installed electrical wiring or plumbing, drains or other fixtures
Losses related to criminal acts committed on your property, including vandalism, arson, burglary, theft or malicious destruction of property
Republic Claims—There Wherever and Whenever You Need Us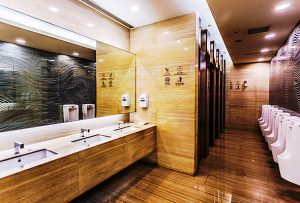 Though we have principal offices in New York, New Jersey and Pennsylvania, we serve homeowners and businesses throughout the country, with affiliate offices in 47 states. You can trust our knowledge and experience to quickly and accurately determine the full extent of your losses and help you get you a full, fair and timely settlement.
Contact Republic Claims after a Property or Casualty Loss in Rumson
When you've had a property or casualty loss, whether as a business or a homeowner, contact us first. We'll help you throughout the process, acting as your advocate with insurance companies. We'll evaluate your claim at no cost or obligation to you. If we take your claim, we will handle all the details, notifying your agent, broker or insurance company, and helping you fully document your losses. We will also help you prepare and submit all required documents.
To schedule an appointment, send us an email or call our offices at 833-924-2150 or toll-free at 1-877-ADJUSTOR.
Republic Claims
Make the Smart Decision—Let Us Provide You with a Second Opinion