Aggressive and Knowledgeable Advocates to Help You Maximize a Property Insurance Claim
You've had some property damage at your business or personal residence in Middlesex County, New Jersey, but you're not worried—after all, you have property and casualty insurance. But when you file your claim, you encounter unnecessary delays, offers for far less than you are entitled under your policy, or you have your claim wrongfully denied. What if you had an advocate, someone who had spent decades in the property and casualty insurance industry, someone who knew how insurance companies evaluate claims, and would work to get you the maximum recovery in a timely manner? That's what we do at Republic Claims.
The Republic Claims Commitment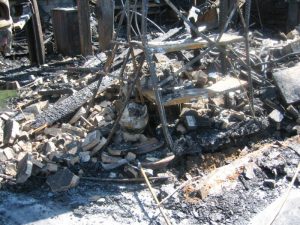 At Republic Claims, we have provided comprehensive property and casualty claims assistance to business owners and homeowners throughout Middlesex County for more than 20 years. Our founder and president, Frank Rivela, has spent more than 40 years in the insurance industry. He's earned the title of Senior Professional Public Adjuster, one of approximately 100 public adjusters in the world to have that designation.
From our inception, we have maintained a steadfast commitment to the highest standards of ethics, integrity and professionalism within our industry. We are proud and active members of NAPIA, the National Association of Public Insurance Adjusters.
The hallmark of our business has always been our commitment to innovation, as we constantly seek new and improved ways to meet the needs of our clients:
We originated the concept of "fast-track claims adjustment" to help expedite client recovery
We brought digital technology into the insurance public adjuster process, creating computerized contents inventories for large claims, and introducing computerized building estimates
We instituted the first "Guaranteed Settlement Satisfaction" promise
We initiated the concept of having other professionals, such as attorneys, accountants and real estate brokers, onsite to expedite and maximize claims recovery. Our in-house staff can quickly and accurately assess your legal rights under a policy, calculate the full amount of your losses, and even find you a place to live or conduct business while your property losses are being remediated.
The Knowledge, Skill, Experience and Resources You Need after a Property Loss
We understand that a property and casualty insurance policy can be an intimidating document. With our vast experience in the property and casualty insurance profession, we have an extensive knowledge of the standard provisions of most property and casualty policies, as well as the additional provisions often included. We can accurately review your policy in a timely manner, so that we have a clear understanding of your rights, and can ensure that all commitments are honored. We will also take the time to carefully identify all your losses, and calculate the full costs of making you whole again.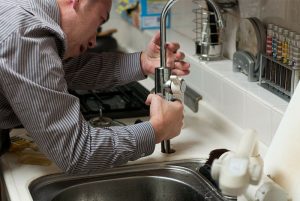 We offer full-service public adjuster assistance:
Calculation of building estimates
Business income analyses
Potential rental losses
Contents damage inventories
Potential costs of disaster recovery
With businesses, we can work directly with an in-house risk or claims management team, helping them identify and implement solutions that allow you to continue to operate with minimal interruption of business operations.
Public Insurance Adjusters for All Types of Property and Casualty Claims
At Republic Claims, we help individuals and businesses who have suffered a property loss due to:
Natural disasters, including hurricanes, ice storms, flooding, windstorms, tornados and earthquakes
Burglary, theft, vandalism or malicious destruction of property
All losses associated with a fire, from structural loss to smoke and water damage
Flooding caused by faulty plumbing, broken pipes or water line breaks
Republic Claims—Committed to Maximizing Your Recovery
We understand what you need when you've had a property or casualty loss—you need a fair settlement to cover all your losses and you need it as soon as possible. Our proven and experienced public insurance adjusters know how to accurately determine your losses and how to cut through the red tape to get your payout to you in a timely manner. That's why we have become one of the premier loss consulting companies along the Eastern Seaboard, with principal offices in New Jersey, New York and Pennsylvania, and affiliate offices in 47 states across the country.
Contact Republic Claims for Results-Oriented Property Claims Advocacy
After a property or casualty loss, don't make your first call to your insurer—their business is built on minimizing the amount they pay out for a claim. Contact Republic Claims by e-mail or call our offices at 833-924-2150 or toll-free at 1-877-ADJUSTOR. Because we take a percentage of your claim recovery, our incentive is always to maximize your payout.
At Republic Claims, we will evaluate your claim at no cost or obligation to you. We will handle all the details of your claim, notifying your agent, broker or insurance company of your claim, helping you gather all information to document your losses. We will also assist you with the completion and submission any required documentation, and aggressively advocate to maximize your recovery.